Kivu Giftcards
Regular price
Sale price
£21.45 GBP
Unit price
per
Sale
Sold out
Apply this credit to any product you wish.
Valid indefinitely.
Share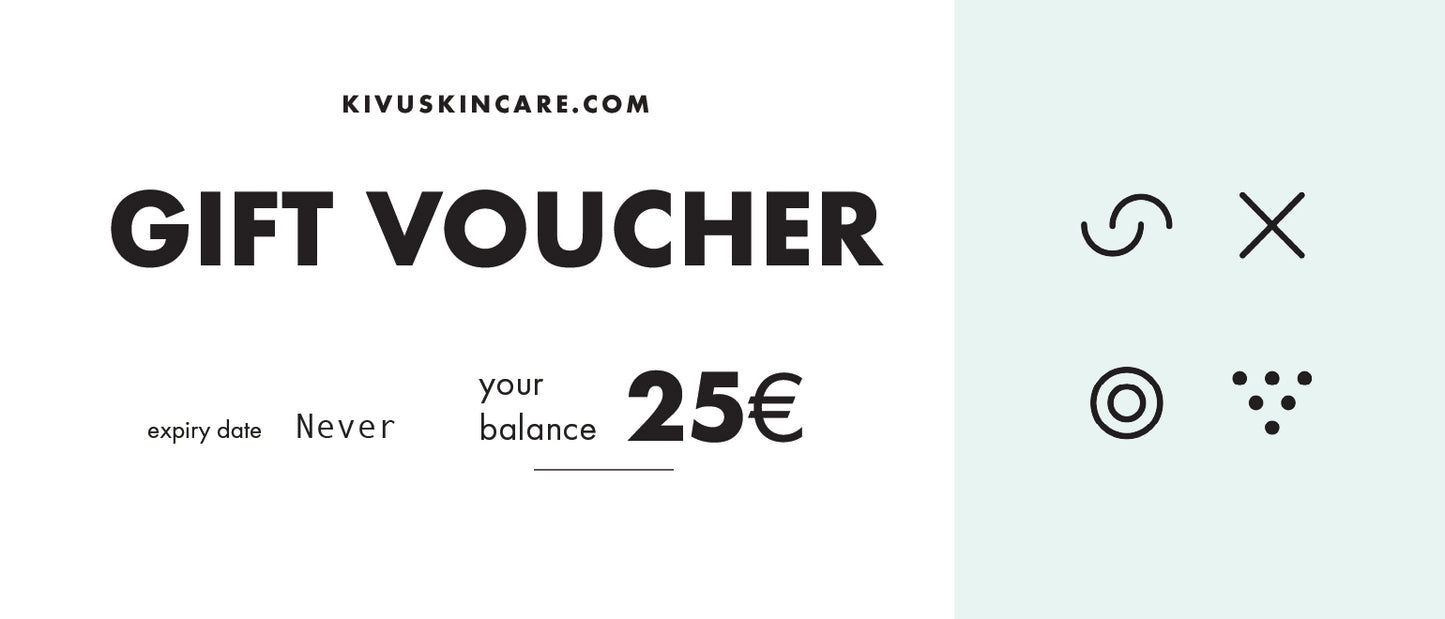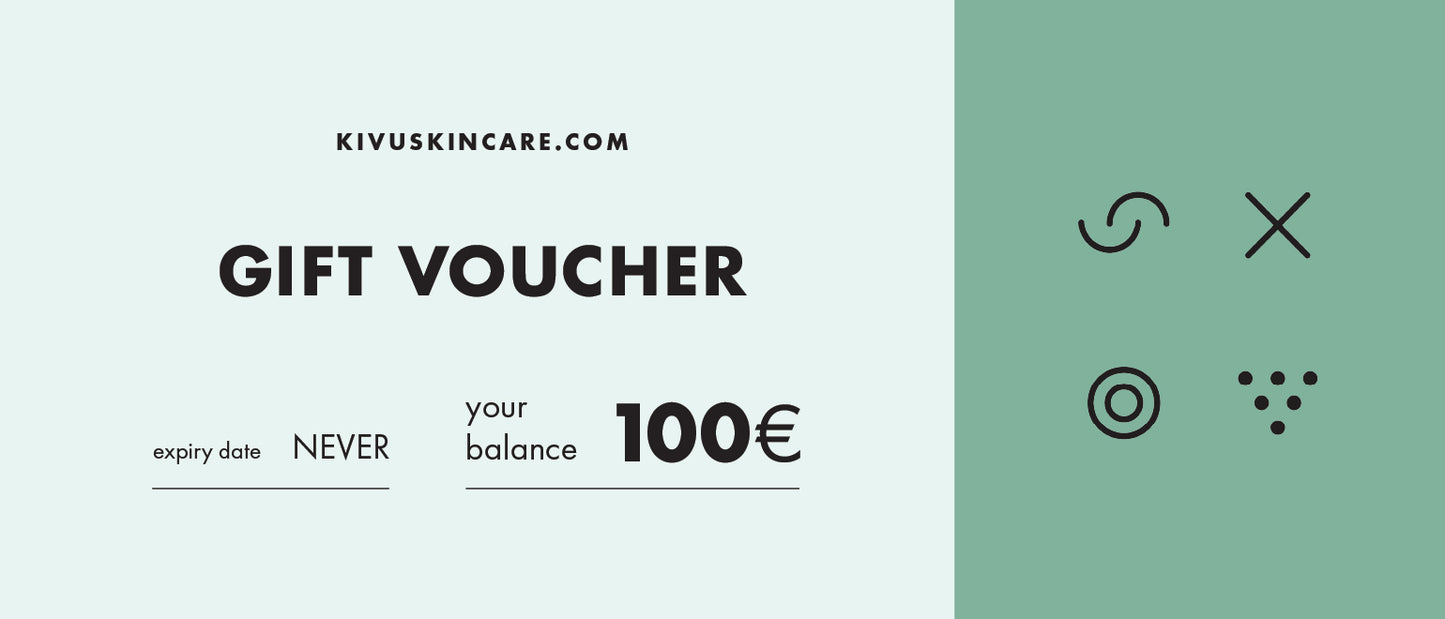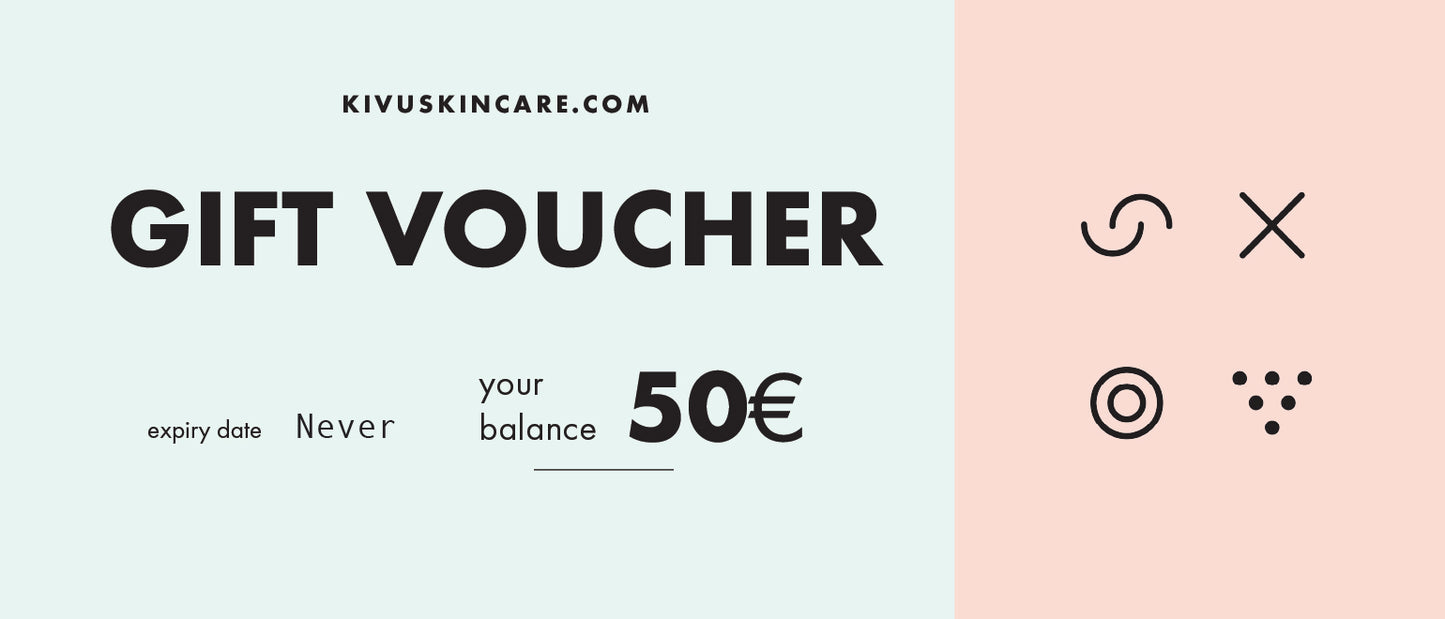 Frequently asked questions:
What is Helix Aspersa secretion?

Helix Aspersa secretion or snail secretion as it is more commonly known, is the main ingredient in Kivu products and the origins of its usage can be traced back to Ancient Greece where it was a popular treatment for inflammation and wounds.

It is a complex mix of proteins, glycolic acid and elastin developed by nature to prevent snail skin from infection and UV damage.

It has exceptional cosmetic properties that help restore the smoothness and elasticity of the skin. Its anti-ageing capabilities help to stimulate the development of collagen and elastin as well as soothing the skin and protecting it from free radicals, repairing damaged tissue and restoring hydration.
Why do Kivu products contain Helix Aspersa secretion?

Widely documented in scientific studies, Helix Aspersa secretion is well known for its regenerating and wound healing properties as it stimulates collagen and elastin production, restoring skin firmness.

Helix Aspersa secretion also has anti-oxidant and antibacterial properties as well as having the ability to reduce inflammation, blemishes, fine lines and wrinkles - all properties that Dr. Brazzini has found to be incredibly effective when treating patients with ageing concerns, sun damage, pigmentation disorders, acne and rosacea.
Properties contained in Helix Aspersa secretion.

Kivu products contain a high concentration of Helix Aspersa secretion ( up to 85%) which is composed of the following:

Allantoin: a compound with healing, soothing, hydrating and anti-irritant properties that helps to heal wounds and skin irritations and stimulates the growth of healthy tissue. It also has anti-inflammatory and anti-oxidant properties.

Protein Peptides: these protein strings help to fight off infection while the body is healing itself. They encourage the body to complete its natural healing process without any interruption from toxins or contaminants. Protein peptides work by boosting the body's natural defence system, increasing white blood cell count and triggering the rapid regeneration of skin cells.

Vitamins A,C,E: Vitamin A (as retinoic acid) is an important growth factor for epithelial and other cells. Vitamin C stimulates collagen production. Vitamin E with its antioxidant function in cell membranes, is widely used as a topical medication which improves wound healing and reduces scar tissue.

Collagen: a specific type of protein found in the skin and connective tissue. One of the most well-known benefits of collagen is its ability to promote glowing, vibrant skin. This essential protein provides elasticity and tone to the skin, helping it to appear more youthful and healthy.

Elastin: gives skin its stretchiness and it helps it to resume its previous shape after trauma has been experienced.

Glycolic Acid: a key ingredient in many anti-ageing and acne treatments because it removes dead skin cells from the surface of the epidermis by weakening the lipids that hold dead skin cells together. The consequent skin exfoliation stimulates the production of collagen and elastic fibers in the dermis. Applying a glycolic acid substance to skin helps to make skin brighter and smoother.

Mucopolysaccharides: have intense and prolonged hydrating action that also promotes elasticity.

Natural Antimicrobials: specific protein peptides that can help to fight off infecting bacteria. The presence of these antimicrobials help skin to heal during inflammatory and/or infective processes such as wounds, acne.
Are Kivu products safe for use in pregnancy?

Kivu products are completely safe to use throughout pregnancy and for those wishing to become pregnant. Our products are free from nasties and perfume.
You may however wish to check the list of main ingredients before making a purchase.
I have sensitive skin. Can I use Kivu products?

Absolutely. Dr. Brazzini has developed the formulations of each Kivu product to be effective and safe on a range of skin conditions including those who also suffer from sensitive skin.
However, clinical studies have shown that people suffering from sensitive skin can potentially develop sensitivity even to products specifically designed for their skin type and those that they have been using for prolonged periods.
Do your products contain perfume and/or parabens?

All Kivu products are fragrance free and we do not use parabens.
How long do Kivu products last?

Your Kivu product will last for six months after you have opened it. We recommend storing your Kivu product at room temperature and away from direct sunlight.
Questions about orders.

Where is my Kivu order?

Once you have placed an order you will receive email confirmation and a tracking number. For further information please email info@kivuskincare.com and we will respond to your enquiry within 24 hours.


Who should I contact?

Please contact info@kivuskincare.com and we will be happy to help with any questions you might have. We will respond to your email within 24 hours.